Well, I don't make icons so often anymore, but in any case, here's a few things what I have done in the past... 100 decades??
Samples (they're of Lost, Gilbert Grape, The Libertine, Rafael Nadal, Zachary Quinto...):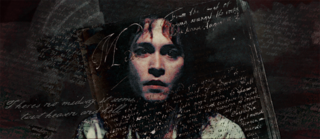 (
Don't expect much though... you have been warned!
Collapse
)
Please credit if using, and ask if you'd like to alter/if you'd like me to alter or resize anything (I don't have the originals to take anything away, but I could add text etc, and if you'd like to say hello that would be very happy and aleviate the loneliness in the interworld that is?! Riiiiggghhhtttttt......
Maybe I made some more stuff than this, I'm not sure, but where it is if so, noboday knows!!! Hmm.....